Impact Extrusions
For almost 40 years, our manufacturer has supplied custom aluminum impact extrusion solutions for a diverse array of industries, from high-volume industrial producers such as Tier 1 and Tier 2 automotive suppliers to detail-oriented military contractors to commercial ventures such as lighting component manufacturers and durable packaged goods providers.
ISO 9001:2000 and ISO/TS16949:2002 Certificate of Registration
---
The Process
Aluminum Impact Extruding is a method of producing a variety of products by forcing metal to flow through an orifice between the punch and die under compressive stresses. The final shape is normally formed in a single stroke of the press. There are three basic forms of impact extruding: reverse, forward, and combination.
Reverse Extruding — a blank of material (slug) is placed in a die cavity and struck by the punch forcing the material to flow outward back over the punch.
Forward Extruding — the "slug" or metal, flows through the orifice of a die by the forward force of the punch.
Combination Extruding — This process involves both reverse and forward impacting in one operation.

---
Applications & Products
Aluminum products manufactured by forward impact extrusions, reverse impact extrusions, and combination impact extrusions include but are not limited to: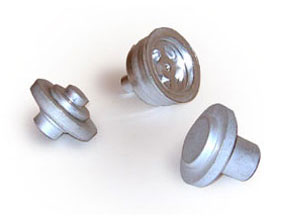 Automotive
A/C accumulators and driers, airbag end caps, brake parts, filter housings, fuel pump housings, hose connectors and fittings, mufflers, and shock absorber components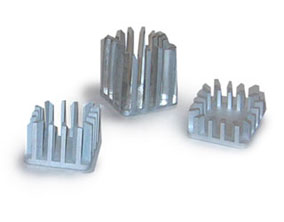 Power Electronics
Capacitor cans, heat sinks, motor housings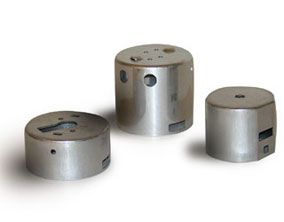 Lighting
Downlights, luminares, reflector cans, and socket cups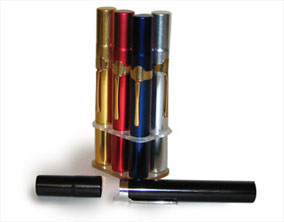 Packaging
Applicator tubes, cigar holders, paint containers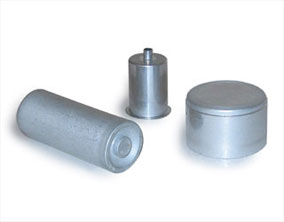 Ordnance
Cartridge castings, mortar cones, signal munitions, and tear gas canisters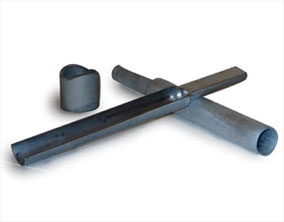 Other Custom Products
Concha columns and respiratory components, gauge enclosures and floats, hydrolic reservoirs, impacted machining blanks, pistons and cylinders, technical extrusions and shapes, & trophy and award bases
---
Services
Striving to increase your profitability while reducing your product's time to market, we offer:
Engineering assistance
Contract manufacturing
Packaging and shipping
Anodizing and other custom finishes
Completely automated lines
Secondary Operations
With over 30 extrusion presses from 20-1000 tons, our manufacturer's depth of resources rivals all other contract manufacturers of impacted aluminum extrusions. Providing you with products that earn an average customer acceptance rate of 99.86%, over 75% of our current customer base has partnered with our manufacturer for more than 10 years.