Machining
Offering you the finest and most creative machine shops, including a full line of single spindle, multi-spindle, Swiss type, and CNC machines. Whatever your machining requirements, Dace & Dace brings sources for completing a myriad of operations often required to complete parts without expensive secondary operations.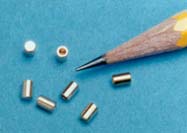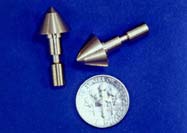 Capabilities:
CNC Vertical and Horizontal Machining Centers
CNC Turning Centers
CNC Lathes
Single Spindle Automatic 5/8" diameter
Multi-Spindle to 1" diameter
Swiss CNC to 1/4" diameter
Coil Fed Automatics to 0.25"
Transfer Machines
Centerless Grinders
Providing you with high and low volume output, we work with you to reduce costs and cut production time. We make every effort to match your part to the equipment that can produce all or most of its features in a single operation.
---
Secondary Services
Anodizing, Assembly, Broaching, Burnishing, De-burring, Drilling, Fixturing, Flame Cutting, Forming, Gear Cutting, Grinding, Heat Treating, Milling, Orbital Riveting, Painting, Plating, Polishing, Skiving, Slotting, Tapping, Thread Rolling, Trepanning, Turning, Water-jet, Welding