Powder Metal
From Powder to Parts, we collaborate with our customers to determine the right material, part design, tooling, and process to optimize performance and value. From the highly engineered complex geometry to product with less complexity, we can provide a value solution.
Agricultural Solutions
Auxiliary Gearing
Clutch Components
Structurals
---
Automotive Solutions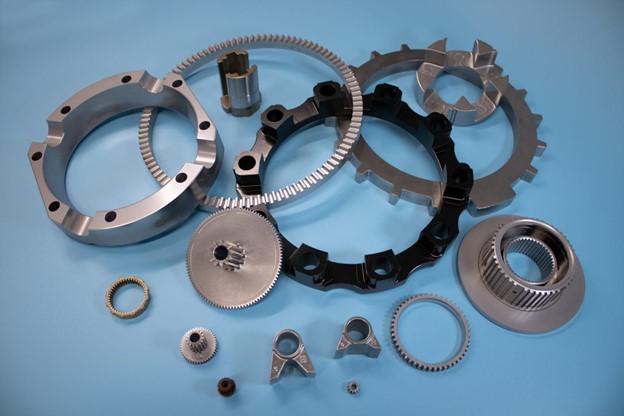 Powertrain
Brake Systems
Fuel Systems
Sensors
---
Electric Power Solutions
Electric Generations
Electro-Mechanical Applications
---
Gear Solutions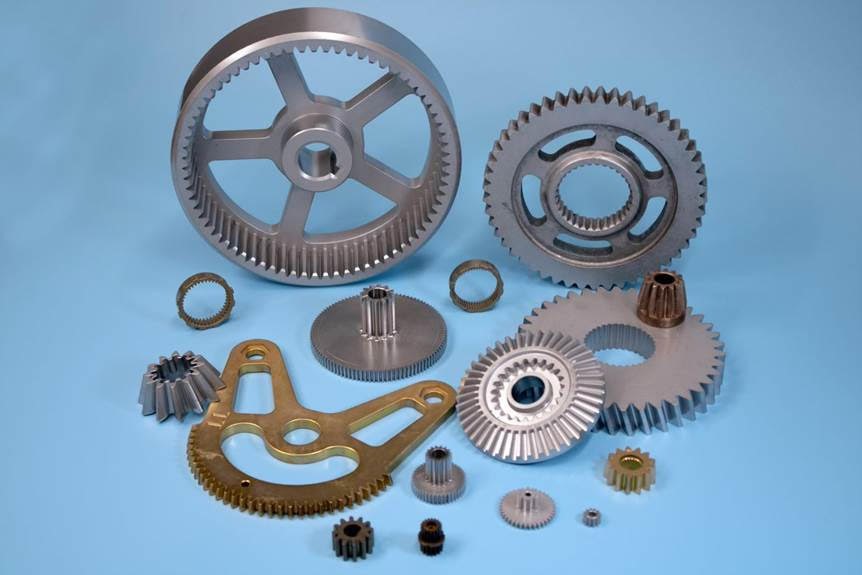 Pinion
Bevel
Helical
Spur
Internal/External
Dual Gear Forms
---
Industrial Solutions
Sprockets
Gearing
Clamps
Connectors
Plates
Housings
Stainless Components
Food Processing Mechanisms
---
Outdoor Power Solutions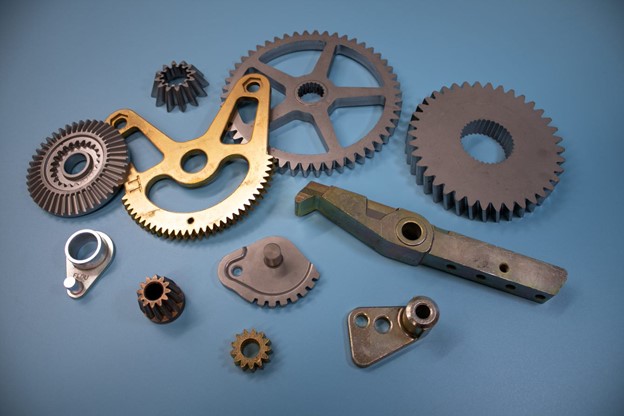 Structurals
Adapters
Mounts
Wheel Hubs
Gears
---
Sporting Goods Solutions
Triggers
Sights
Hammers
Locks
Mounts
Sears
Stainless Steel Solutions
Producer of Specialty High Temperature Sintered Metal Stainless solutions
---
Compaction Capabilities
825 Ton Multi-Actions
200 Ton Multi-Actions
150 Ton CNC
100 Ton to 5 Ton
Secondary Machining Solutions
3 Twin Spindle Gantry Loaded Lathes
2 Single Spindle Gantry Loaded Lathes & 1 Hand Load Lathe
3 Axis Mill with Pallet Changer
4 Axis Mill with Pallet Changer
Automated Honing Line
Additional Finishing Solutions
Heat Treating, Tempering, Steam Treating
Induction Hardening, Carburizing
Machining, Drilling, Tapping
Grinding, Honing, Boring, Lapping
Plating, Coating, Painting
Inspection (Visual, NDT, Resonance, etc.)
Impregnation (Oil & Resin)
Brazing / Joining
Sub-Assembly Operations
Put our team to work for you in early design, material selection, and advanced prototypes, resulting in high value engineered production solutions.